Feb 9
It's the thrilling climax of the "Fifty Shades" series — mainly because it's so deliriously bonkers and unintentionally hilarious. My dear friend and former fellow school mom Jen Wang came with me to see the original "Fifty Shades of Grey" — and, like me, she was masochistic enough to read all the books — so of course she had to join me for "Fifty Shades Freed." We giggled and cackled at the ArcLight Hollywood. This might be my favorite Wine the Flick?! yet. Hope you enjoy it, too.
Jan 13
Liam Neeson brings his very particular set of skills to yet another January action movie. You can set your watch by them, they're so reliable. And that's true once again with "The Commuter," which is essentially "Taken" on a train. It's a lot of fun for a while, and then it just turns plain silly. But my latest Wine the Flick?! guest, longtime LA critic Lael Loewenstein of KPCC's FilmWeek, is always fun — and smart, and insightful. I've wanted to have her on here for a while, so I'm so glad it worked out for us to chat over a couple of glasses of cabernet after a screening at the AMC Century City. We are at a very fancy food court.
And yes, I realize in retrospect that the bad-ass Jaume Collet-Serra did NOT direct the "Taken" movies. I misspoke. It's part of the on-the-fly nature of the series. But please enjoy!
Dec 20
My dear friend and What the Flick?! co-host Matt Atchity steps out from behind the camera to join me for a drink and discussion of "All the Money in the World." Ridley Scott famously did last-minute reshoots of several scenes, replacing Kevin Spacey with Christopher Plummer — his first choice to play billionaire John Paul Getty in this real-life kidnapping drama — following a deluge of sexual misconduct accusations against Spacey. Matt and I sip and search for seams after a screening at The Grove. Enjoy!
Dec 19
"Pitch Perfect 3" is the Barton Bellas' swan song. Not that we needed three of these movies — the first one was a blast, and it's been a matter of diminishing returns ever since — but nevertheless, here we are. And I couldn't imagine a better person to aca-analyze this movie with me than my dear friend Kearran Giovanni, star of the TNT series "Major Crimes" and a Broadway musical veteran. Kearran liked the movie better than I did, but I'll jump at any opportunity to get together over wine with my talented (and extremely busy) friend. Please enjoy our conversation from the TCL Chinese Theatre in Hollywood.
Dec 6
"The Disaster Artist" is a good movie about a bad movie. So naturally I had to ask my filmmaker friend Jamielyn Lippman, who loves movies and wine as much as I do, to join me at the ArcLight Hollywood for the latest episode of Wine the Flick?! Jamielyn is a former fellow school mom who's made documentaries and is now moving into features. But the making of "The Room," largely considered the worst film ever, is stranger than fiction. We tried to understand the mad genius of auteur Tommy Wiseau over a couple of glasses of red wine. It's tearing us apart.
Nov 20
It's a very special day-drinking edition of Wine the Flick?! One of my dearest friends, the brilliant film critic Amy Nicholson, joins me to talk about "Coco" over a couple of glasses of cabernet. We met up at the Snow White Cafe, down Hollywood Boulevard from the historic El Capitan Theatre, to discuss the Pixar extravaganza about a Mexican boy who travels to the Land of the Dead to pursue his dreams of becoming a musician. (Amy liked it more than I did.) Click, clink and enjoy.
Nov 17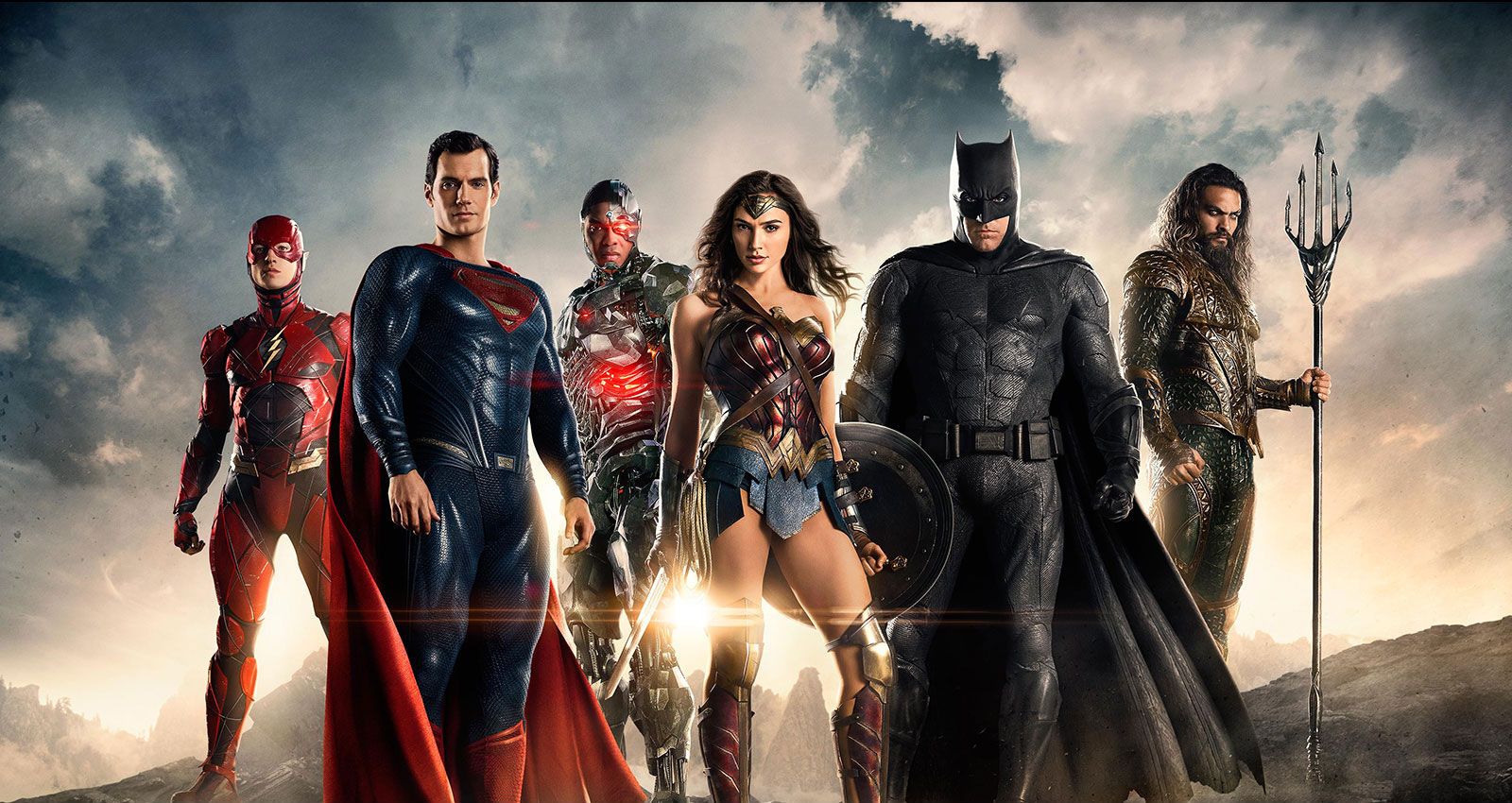 There's a tiny, little art film that came out this weekend. It's playing in just a few theaters so I wanted to steer your attention to it — and I wanted to discuss it with my only friend who's knowledgeable about this obscure subject matter. I'm talking, of course, about "Justice League." Our good friend Adam Mendes, who's a serious Batman geek, was the perfect companion for a screening of the latest DC Comics blockbuster. He joined me at the ArcLight Hollywood this week for drinks and conversation afterward. (Spoiler: Adam liked it A LOT more than I did.) Click, clink and enjoy.
Nov 7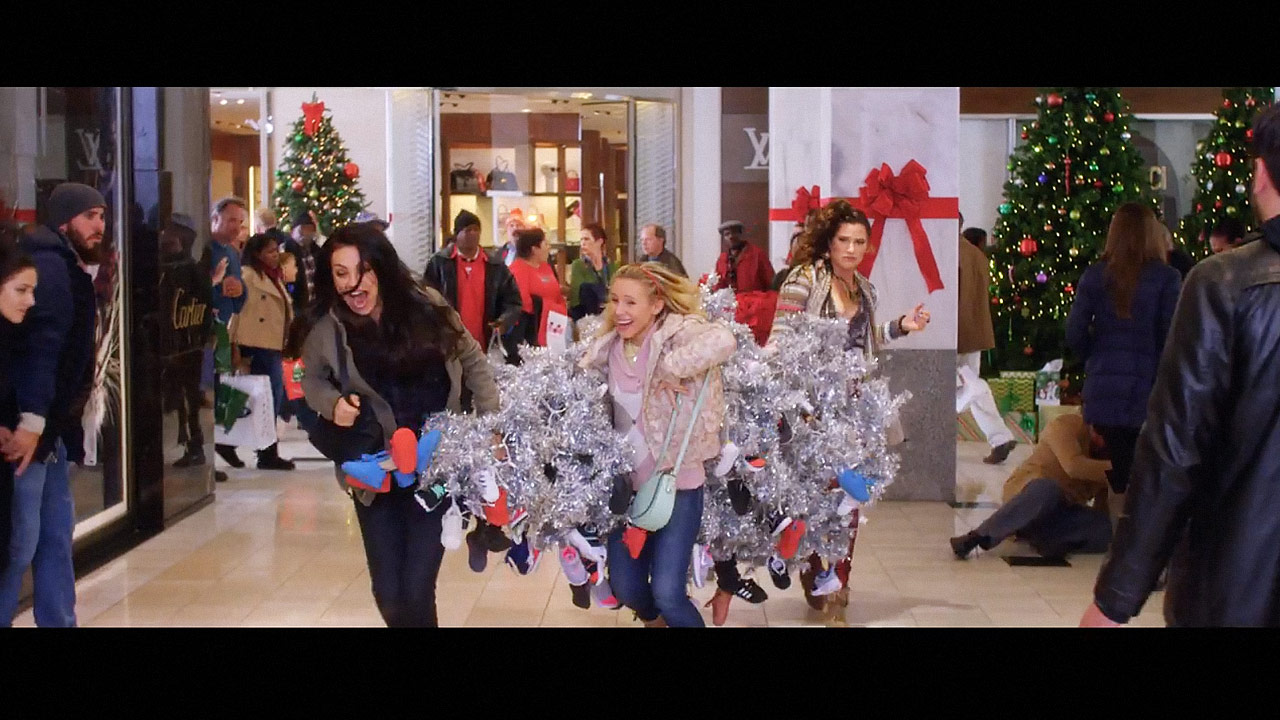 We've barely gotten through Halloween — I know I'm still picking through my kid's candy stash — and it's already time to start to talking about Christmas movies. Specifically, the sequel "A Bad Moms Christmas," which I had the pleasure of seeing and discussing with my old friend, longtime NPR anchor Alex Cohen. Alex and I have known each other since we were 5 years old. Now, we're moms ourselves, and she's pregnant with her second child — hence, her choice of water during the latest episode of Wine the Flick?! — but we still managed to have a good time. Hope you do, too.
Oct 12
We're back with another Wine the Flick?! I got such a great response to the first video I did with Lauren Sivan about "American Made" that I wanted to try it again.
This time, my friend David Park — an actor, comedian and improv guru — joins me at the ArcLight Hollywood for a screening of "Happy Death Day," a horror comedy in which a vapid college student (Jessica Rothe) keeps living the same day over and over again and keeps getting killed at the end. Will she ever solve her own murder mystery? Will she ditch her bitchy sorority sisters for the sweet, nerdy guy who's admired her from afar? And will this movie breathe new life into the familiar "Groundhog Day" formula? Click, clink and enjoy.
Sep 27
So I'm doing something new that may go somewhere and may go nowhere, but it's an idea I've been thinking about for a while and finally got a chance to try. I've wanted to do a series of reviews in which I sit down with a friend over a glass of wine, talk about a movie and shoot video of our conversation. It's sort of a spin-off of What the Flick?! that I'm calling Wine the Flick?!
For my inaugural edition, I brought along the brilliant and beautiful Lauren Sivan, a longtime TV and radio personality, to see "American Made." The latest Tom Cruise extravaganza — based on the true story of Barry Seal, a pilot who got insanely wealthy smuggling weapons and drugs into the United States during the '80s — is as Tom Cruisey as we'd hoped. Please enjoy this (extremely rough) first effort, shot at the ArcLight Hollywood over a couple glasses of cabernet. More to come.