Oscar Nominations 2018
It's felt like a pretty wide-open awards season so far, but this morning's Oscar nominations helped it take some shape — "The Shape of Water," that is. (Yes, I hate myself, too, for that pun.) But Guillermo del Toro's dark and swoony retro romance becomes even more of the favorite now with its leading 13 nominations, including best picture and director. And they're all deserved. Del Toro is a visionary and a master craftsman, and "The Shape of Water" manages to be one of his signature, twisted monster movies while also functioning as a beautiful love letter to classic cinema. Plus: It has fish sex. It's gorgeous, and if you haven't already, please see it on the biggest screen you can find.
Having said that, today's nominations also solidify the favorites in the acting categories: best actor Gary Oldman for "Darkest Hour," best actress Frances McDormand for "Three Billboards Outside Ebbing, Missouri," supporting actor Sam Rockwell for "Three Billboards" and Allison Janney for "I, Tonya." All have been juggernauts so far, which (for the most part) is fine with me. I would have liked to have seen Armie Hammer get nominated for best supporting actor for my favorite movie of the year,  "Call Me By Your Name," alongside Timothee Chalamet, whose well-deserved best-actor nomination makes him, at 22, the youngest person in this category since 1939.
The best-director category was really exciting, though, with four out of five nominees being first-timers. (All five also wrote their films' screenplays.) Jordan Peele ("Get Out") and Greta Gerwig ("Lady Bird") have emerged as distinct, young voices with powerful, personal stories to tell, and they bring some desperately needed diversity to the category. So does Mexican maestro del Toro. But it's amazing to think the formidable "Dunkirk" marks Christopher Nolan's first best-director nomination, given the many important and influential films he's given us over the past two decades.
And Paul Thomas Anderson is the comparative veteran here for "Phantom Thread," which was one of my favorite surprises of the day. I am so in love with this movie and was thrilled to see it receive six nominations: Besides best picture and director, it's up for best actor Daniel Day-Lewis, best supporting actress Lesley Manville, Mark Bridges' ravishing costumes and Jonny Greenwood's lush score. (I so wish the stealthily great Vicky Krieps has been nominated for best actress, too. She is the engine that drives the movie and she absolutely goes toe-to-toe with the formidable Day-Lewis. And in certain lights, with her quiet sense of self-possession, Krieps reminds me of a younger Meryl Streep — who received yet another Oscar nomination for "The Post," her 21st.)
Some other random thoughts:
— Rachel Morrison made history as the first woman to be nominated in the best cinematography category for her vivid, visceral work on Dee Rees' historical epic "Mudbound." You can practically feel the mud oozing beneath the characters' shoes. (It's is a metaphor for the racism of the post-World War II South, but it's also quite literally mud.) Also nominated in this category is my hero, Roger Deakins, for his bold work on "Blade Runner 2049." This is the 14th nomination without a win for the longtime Coen brothers cinematographer. He is long overdue. (I suspect it'll go to Dan Laustsen for "The Shape of Water," though.)
— James Franco did not receive a best-actor nomination for his deeply immersive portrayal of Tommy Wiseau, the delusional mastermind behind the cult favorite "The Room," in "The Disaster Artist." He won a Golden Globe and was nominated for a Screen Actors Guild award. But multiple allegations of sexual misconduct seem to have hurt his standing with Oscar voters, even though many already had sent their ballots in before the news broke in the Los Angeles Times. (Writers Scott Neustadter and Michael H. Weber did get nominated for their adapted screenplay, though.) I get it. I do. It's an icky, tricky situation that everyone in this industry is trying to navigate in the right way. Instead, we have the ordinarily great Denzel Washington receiving a questionable nomination for his mannered scenery chewing as the title character in "Roman J. Israel, Esq."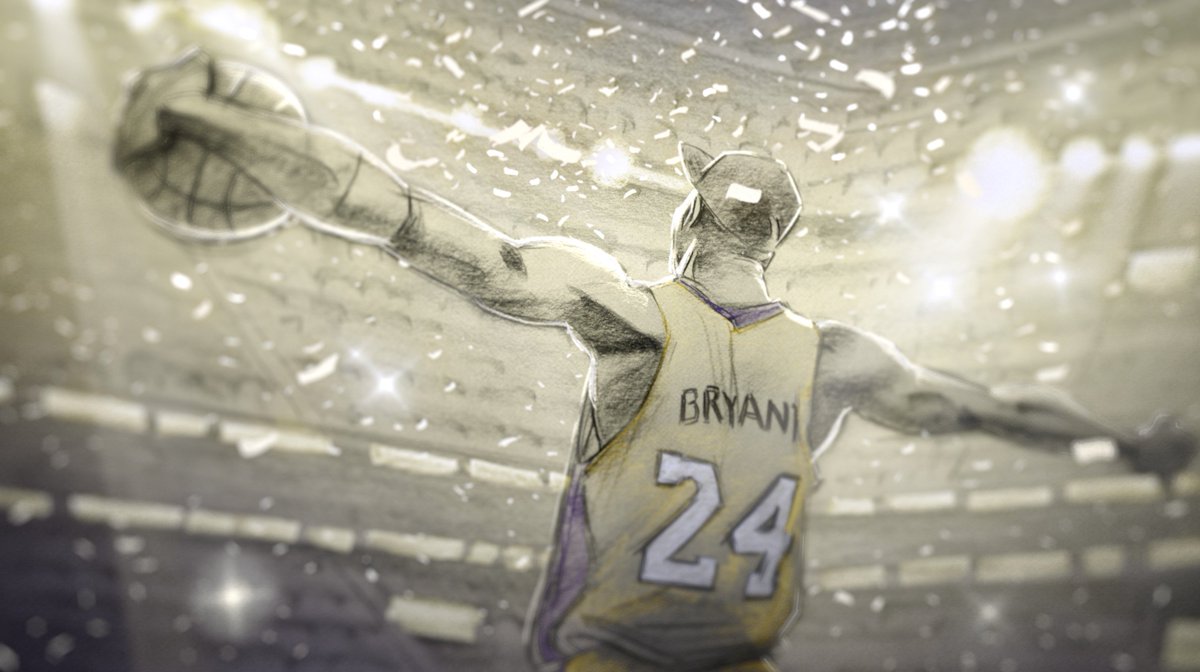 — Kobe Bryant is an Oscar nominee, though, for "Dear Basketball," the animated short he created and narrated. It's basically the Lakers legend reading the letter he wrote announcing his retirement from basketball in The Players Tribune — an ode to Kobe, by Kobe. It's pretty, though. He shares the nomination with director Glen Keane, an animation veteran. It's only about 5 minutes long — you can watch it here.
— Nicolas was happy to hear that his favorite movie of the year, the thrilling "Star Wars: The Last Jedi," received four nominations: for sound editing, sound mixing, visual effects and score. The acknowledgement of the iconic John Williams' music marks his 50th nomination.
— And speaking of movies kids love, I remain baffled by the accolades "The Boss Baby" has received. It's already been nominated for a Golden Globe and an Annie. Today, it was included among the nominees for best animated feature. (I'm assuming the beautiful and beloved "Coco" will win.) The genuinely hilarious "Captain Underpants: The First Epic Movie" is miles better. But maybe "The Boss Baby" provides some catharsis and healing for our wounded, splintered nation, in that it allows us to laugh at a Trump-like figure acting like the actual baby he is.